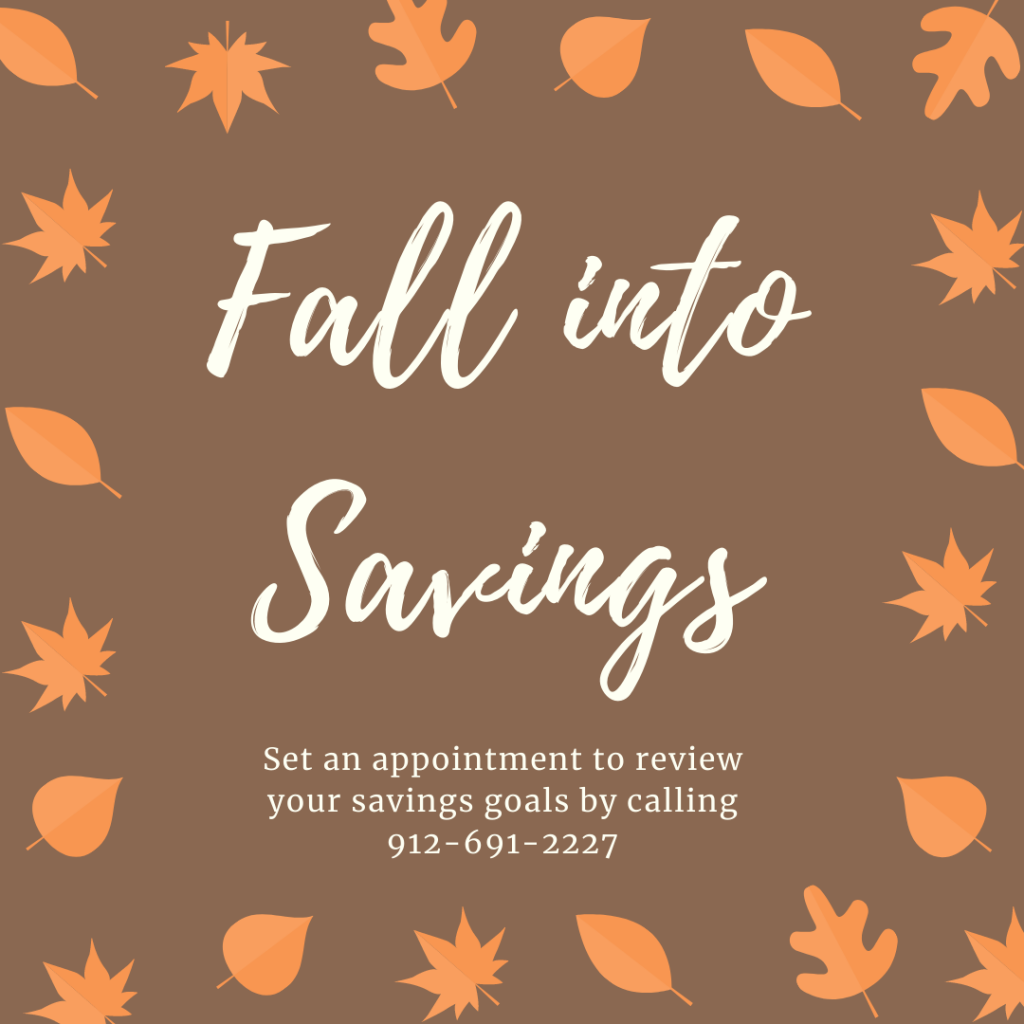 This Year: Fall Into Savings
This Year: Fall Into Savings
It's Fall, which is one of the top four seasons of the year. It is time for flannels, warm apple cider, pumpkin carving, candy apples, and raking leaves. It is also the time of year when we have a lot of holidays that are fast approaching. We have Halloween where we will be buying costumes and candy. Thanksgiving has all the best food, family, and friends. Then it will be time for holiday shopping. While COVID has changed a lot for us in 2020, the holidays are still coming up. Even distanced holidays can still cause a change in our budgets and spending.
Now you might be saying it is way too early to be thinking about the holidays.  We assure you we do not start playing holiday music until December.  But we need to start saving for the holiday spending in advance. During the next few weeks, CCCS urges you to look at your household spending plan and set a budget for the holidays. We do not want to take any of the fun out of holiday shopping.  Yet, we do want to avoid putting everything on a credit card and avoid interest payments in the new year.
Please contact us at 912-691-2227 to speak with our experts about your savings plan.
To take the America Saves Pledge, click here.