Financial Step for COVID-19 One: Maximize Income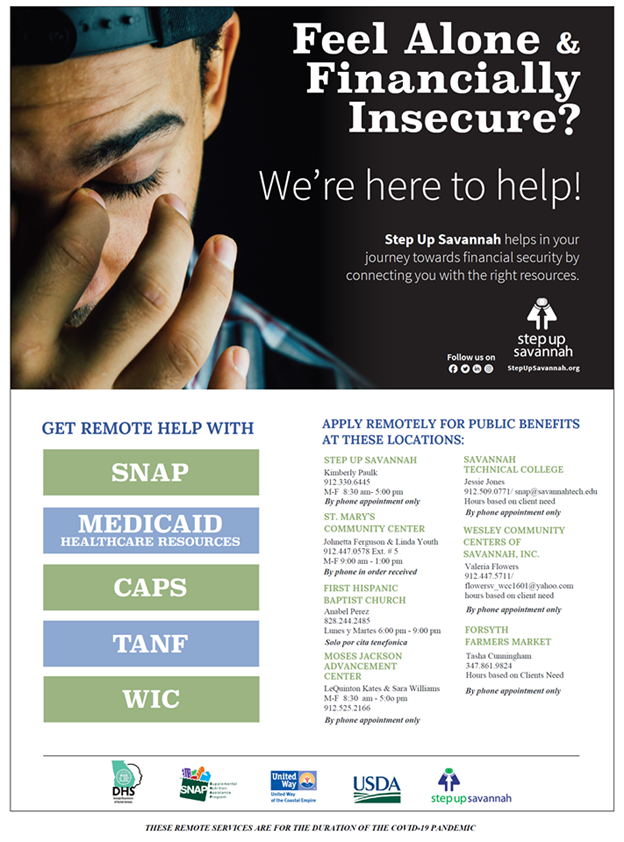 Financial Step for COVID-19 Two: Rank Expenses
After you have maximized your income, prepare a three-month crisis budget that focuses on your needs. A helpful tool from the Consumer Financial Protection Bureau:
https://files.consumerfinance.gov/f/documents/cfpb_your-money-your-goals_prioritizing_bills_tool_2018-11_ADA.pdf
Housing
Food
Utilities
Transportation
Everything Else
Financial Step for COVID-19 Three: Communicate with Creditors
Call before you miss or are late with payments
Use creditors' websites to avoid long hold times on the phone
Mortgages, Cars, Student Loans, and Credit Cards
Get details of offers-Ask about a forbearance (time without payments)? How long? What happens to interest? How do you report it on the credit report? Repayment terms-lumpsum or overtime?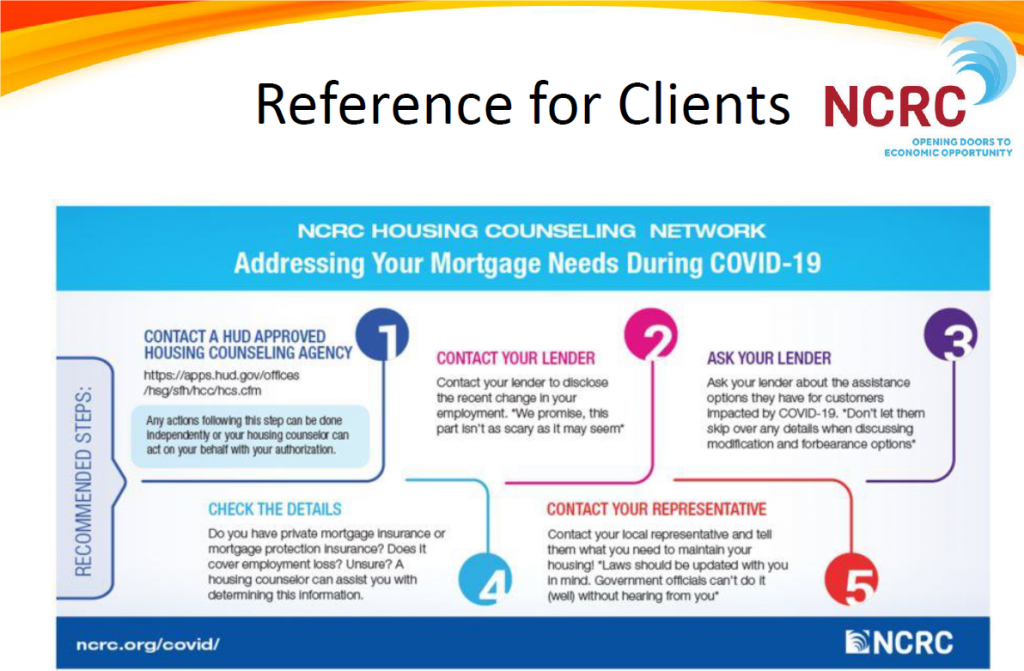 Tips for Student Loans:
https://studentaid.gov/announcements-events/coronavirus
Financial Steps for COVID-19: Call 912-691-2227 or visit https://www.cccssavannah.org/contact-us/ for a phone or virtual counseling session.