CCCS will provide a Credit 101 workshop via Zoom on July 29th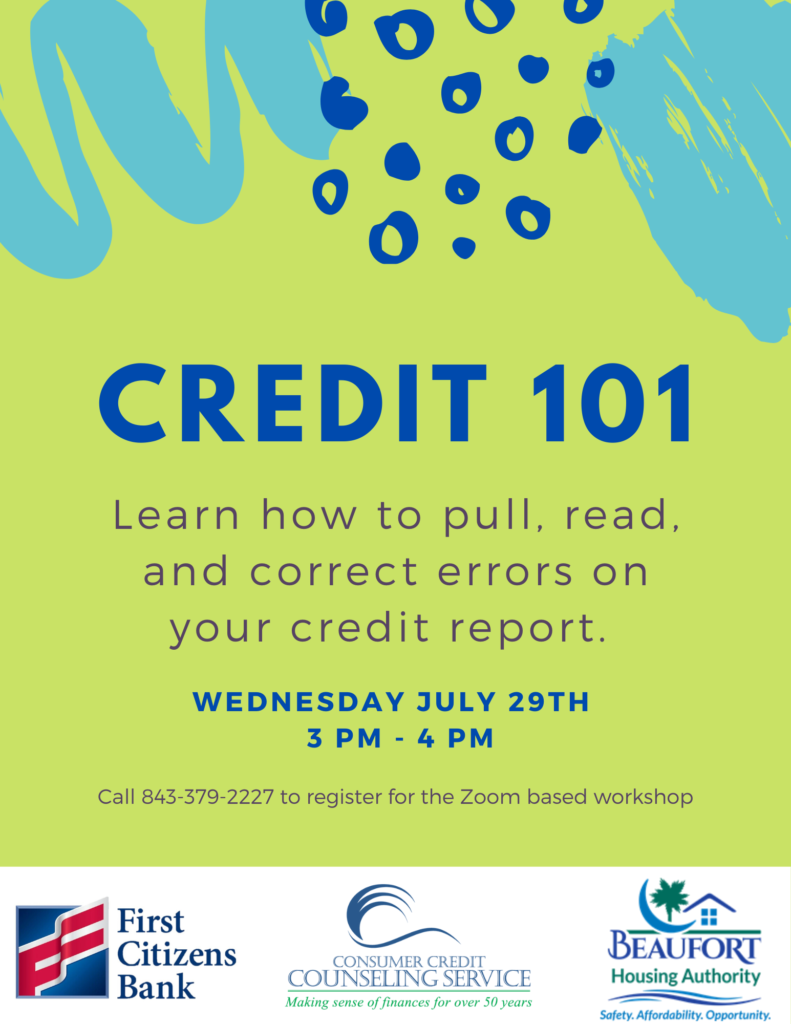 Call 843-379-2227 today to register for the Credit 101 workshop. CCCS will review the basics of credit that you can use to boost your score. We will use Zoom for this one-hour interactive workshop.
Thanks to the support from First Citizens Bank and in partnership with the Beaufort Housing Authority.
To learn more about credit, click here.