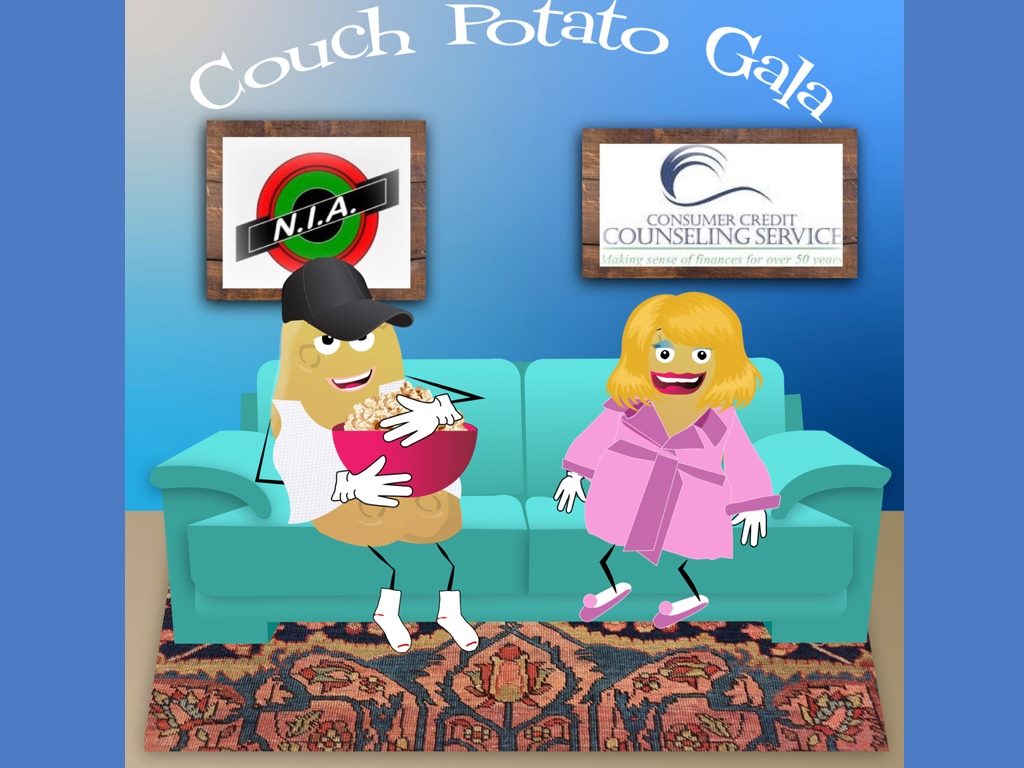 Thanks to WSAV for covering the Couch Potato Gala.
Just in time friends, here's your chance to celebrate two agencies that assist our community with financial recovery. The safest, greenest, and most comfortable fundraiser in town is being brought to you by Consumer Credit Counseling Service of the Savannah Area, Inc. and Neighborhood Improvement Association.
A contribution to The Couch Potato Gala will assist both of these agencies with their proven efforts to provide Savannah residents with the tools to achieve economic independence. The best part? No compulsive live auction purchases, no dressing up and no-frills…just fun at home!
In 2019 alone, CCCS of Savannah repaid $1,965,874 of debt and provided direct financial counseling services for 1,251 Savannah area residents. Additionally, NIA provided 7480 residents with volunteer income tax assistance resulting in $8,000,000 in refunds which were not reduced by high fees from commercial tax preparers.

Tickets – $25 per person
To give, click here.
Sponsorships:
$250 – Steak Fry Sponsor
Logo on All Printed Materials
Announcement on Social Media Outlets
$500 – Chili Fry Sponsor
Logo on All Printed Materials
Announcement on Social Media Outlets
Logo on all Social Media Posts
$1,000 – Super Spud Sponsor
Logo on All Printed Materials
Announcement on Social Media Outlets
Logo on all Social Media Posts
Press Release Announcing Sponsorship
$2,500 – Mashed Master Sponsor
Logo on All Printed Materials
Announcement on Social Media Outlets
Logo on all Social Media Posts
Press Release Announcing Sponsorship
Logo on Both Agency Websites
$5,000 – Loaded Potato Sponsor – Title Sponsor
Logo on All Printed Materials
Announcement on Social Media Outlets
Logo on all Social Media Posts
Press Release Announcing Sponsorship
Logo on Both Agency Websites
Event Named After Company or Family